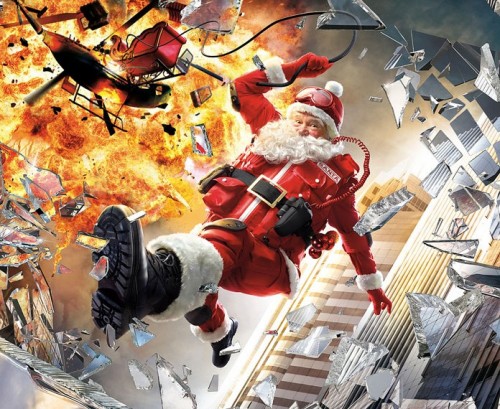 Campaigns II
Commissioned work for Sky, Eclipse, Sony, Entran, etc. Experience Santa Claus as a superhero, a funny day with Romtelecom, a digital world, ah and oh exclamations and more.
Campaigns I
Commissioned work for McDonald's, Playstation, KPMG, Ford and Green Peace. Monsters, Reapers, a meeting with Yeti, and the big bomb.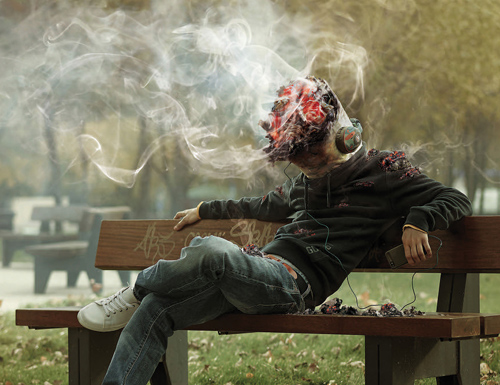 Latest Campaign
About Carioca Studio
Carioca Studio is a image concept house based in Bucharest,Romania, specialized in advertising visual services,from production, to execution(photography,illustration,CGI) and post-production.
Carioca has 3 in-house photographers, with artistic background and advertising experience, supported by a team of full time employees organized in the production, execution, post-production, and CGI departments.
The studio has extensive international experience having worked for international clients in Western and Eastern Europe and beyond. Their work has been featured in various magazines,distinguished in advertising festivals, and exhibitions.
Their work is minimalistic yet distinct, with an aura of surprise and playfulness, each creation remarkably astonishing in varietyand depth.
Studio Link: http://www.carioca.ro/
Campaigns III
Commissioned work for Ariel, Save the Children, Esquire, and Playstation. See ketchup and mustard embroidery, a man with a tiny head, Wolverine and more.
Animals
Animals: The amazing animals in this gallery were partly photographed, and partly rendered in CGI. It is hard to tell where photography ends and CGI begins. Click to see a fox and a rooster sharing a romantic candle lit dinner in a meadow.
Landscape
Commissioned work for Bilbor, Tatra, Renault, Volkwagen, and more.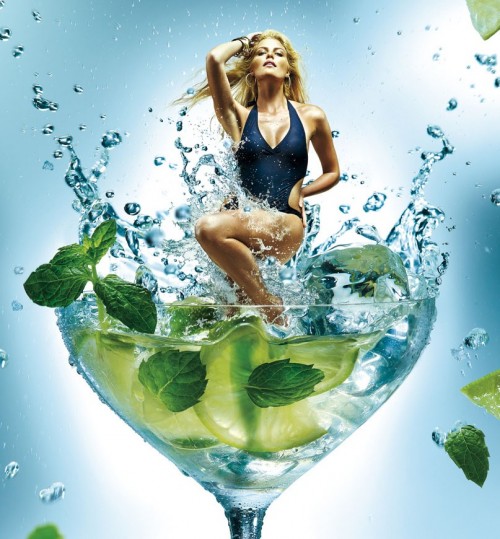 Food and Drink
Commissioned work for Nestea, Granini, Betty, Montebanato, Interesting hair styling, an apple slurping juice, ice cream landscapes, a smoking gun and more.
Awards
Carioca is among the 200 best AD Photographers Worldwide 2008-2009 in Luerzers Archive Spacial Edition.
Carioca is among the 200 best AD Photographers Worldwide 2010-2011 in Luerzers Archive Spacial Edition.
Carioca is among the 200 best AD Photographers Worldwide 2012-2013 in Luerzers Archive Spacial Edition.
Gold Lion for Press,category Restaurants & Fast Food Outlets
Gold Lion for Press,category Craft
Gold for press/Retail Services Category
Product
Commissioned work for Sector, Oriflame, Insecticide, and Scotch Brite. Here you will find explosive watches, sick grapes, and dust with depraved manners.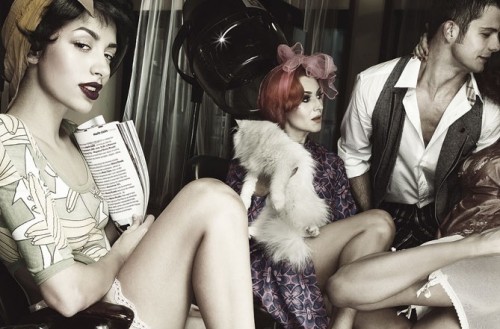 Projects – Beauty Story & Party Story
One eventful evening with 3 ladies in a beauty salon, and an inside look into the decadence and debauchery of yet another seemingly eventful evening.