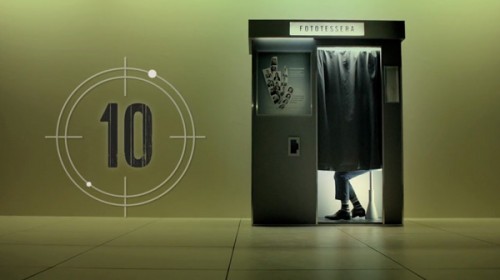 TV Commercial
Including TV commercials for Banca Popolare, Stroili, Unicef, etc.
Fashion Film
Fashion films for Etro, Gucci, etc.
Music Video
Featuring Federico Poggipollini, Raphael Gualazzi, Ligabue and Negramaro.
About VALENTINA BE°
Valentina BE° was Born in 1984. In 2000 she signed a contract with Warner Music with her teen band. When the contract expired, she moved to Rome to study film directing. After finishing her studies she directed her first music video, a black and white tribute to Harmony Korine, shot with an old Super 8 Nizo.

She has directed music videos for artists such as Ligabue, Negramaro, Raphael Gualazzi, and Arisa. In addition to music videos during these years, she worked with different audio visual projects, such as commercials, interactive video, web content and TV formats. She was refreshed scores of clients such as Adidas, Samsung, and Pirelli, with precise and rigorous cinematographic style.

Valentina is currently working as a freelance director, with major production companies shooting commercials for clients such as Audi, Gucci, Etro, BPM, Telecom, Nuvenia, and Unicef.

Valentina is currently based in Milan. Personal Link: http://www.valentinabe.com/
Web Commercial & Viral
Valentina's work of viral short films, online promo commercials and videos for App, including her latest work for NuWe UK.
Client List
PUBLICIS / DLV BBDO / TBWA / OGILVY / BCUBE / GREY / REM / SAATCHI & SAATCHI
MALCOM TYLER, CASIRAGHI&GRECO, RED, ETRO, GUCCI, TELECOM, OLIVETTI, ADIDAS, UNICEF, QUATTRORUOTE, SAVE THE CHILDREN, PIRELLI, SAMSUNG
THE FAMILY FILM / INDIANA PRODUCTION / LES ENFANTS / COLLATERAL FILMS / WARNER MUSIC / SUGAR / SONY BMG / UNIVERSAL MUSIC / EMI