CCTV
2012 OLYMPIC PROMO
CCTV, China's state broadcaster, commissioned M-I-E to create the main promo and title sequence for their coverage of the Olympics. We developed several ideas, of which, the client chose a route inspired by London 2012's triangular theme. The promo was technically and creatively challenging, harnessing both 2d and 3d techniques. It also provided a challenge working with a client based on the other side of the world! Luckily for us, they were great, and we managed to get several trips to Beijing thrown into the bargain. M-I-E also produced all the on-screen graphics, which were played out live, through the Orad system.
CREDITS
DIRECTOR/PRODUCER/DESIGN: M-I-E
PROJECT MANAGER: Eduarda Lima
RIGGING: Rafael Jimenez
CHARACTER ANIMATION: Robert Findlay, Rafael Jimenez, Bea Ujj, Pryce Duncalf
VFX: Pryce Duncalf, Tom Geraedts, 
Simon Graham
ROTOSCOPING: Maja Tetlak, Yuki Kijima, Clara Pougeard
AE COMPOSITING: Tom Geraedts, 
Eduarda Lima
EDITING: M-I-E
FLAME COMPOSITING: Michael Skrgatic 
@Time Based Arts
MUSIC: Meanred
AWARDS
PROMAXBDA GLOBAL EXCELLENCE AWARDS 2013:
GOLD for Special Event Spot (Olympics)
SILVER for Informational Graphics (Olympics) for OSP design
PROMAXBDA ASIA 2012:
GOLD for Best Sports Promo
GOLD for Best Special Event Promo
SILVER for Best Animation
BASS AWARDS 2013:
SILVER for Best Sports Promo
BRONZE for Best Promo Ever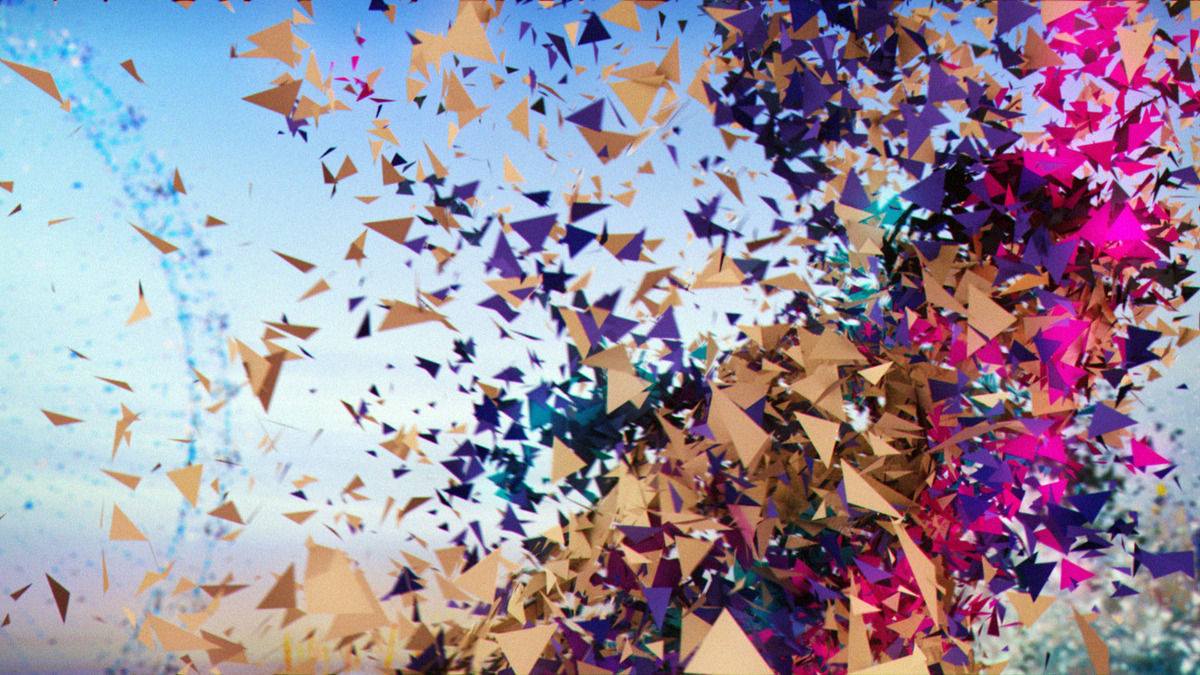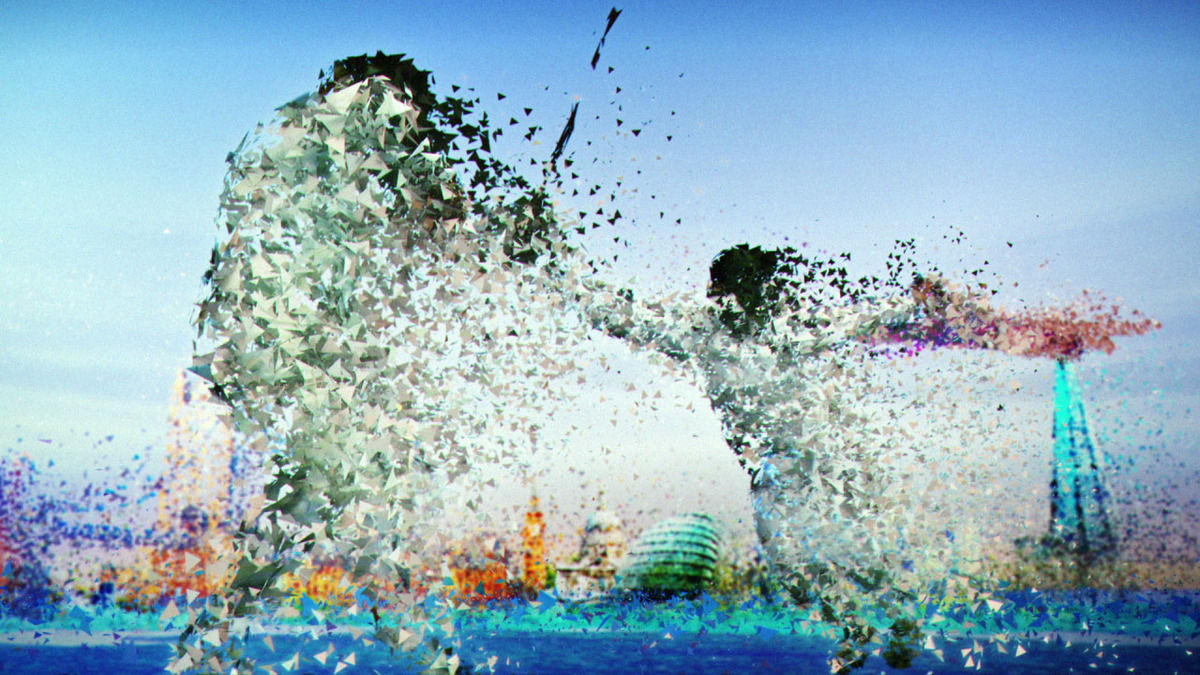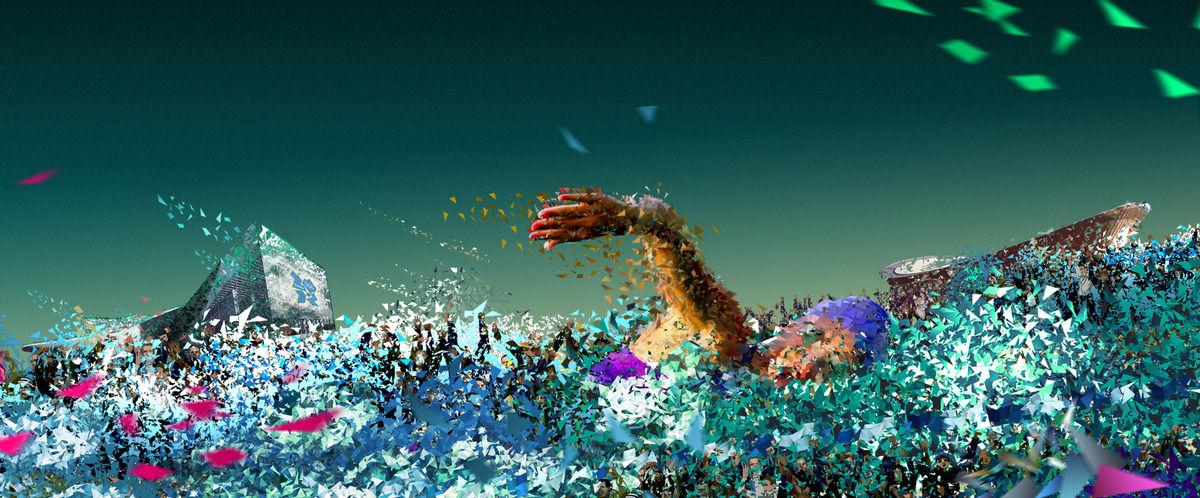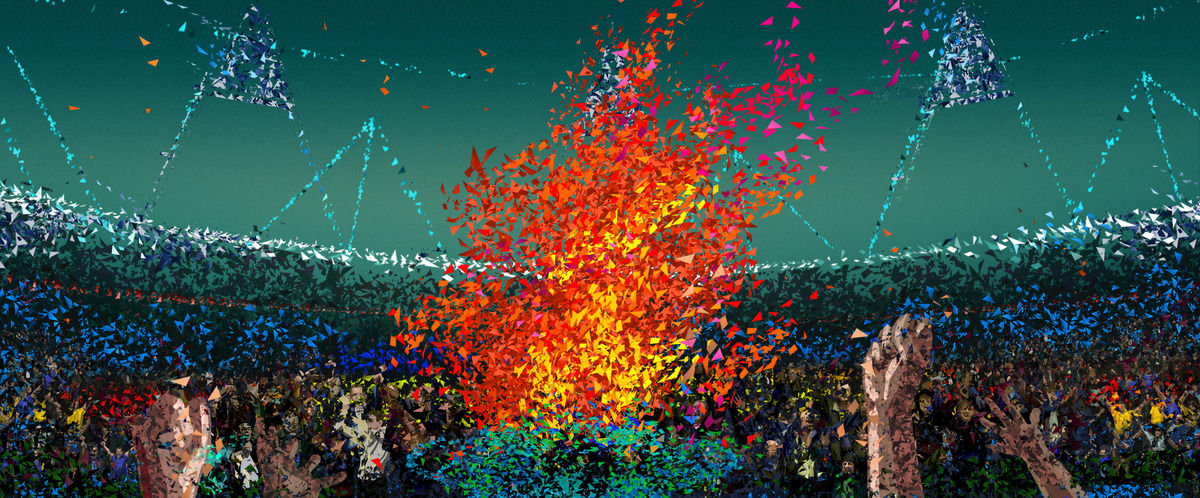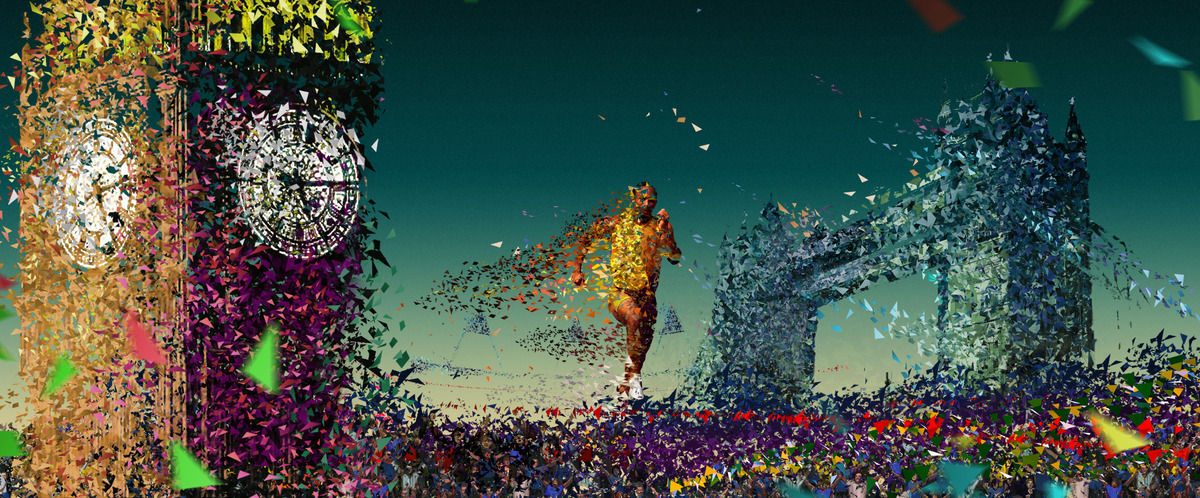 STYLEFRAMES
Initially we presented some low polygon style frames, in which the athletes transformed from animated characters into live action people. Everyone loved them except, the main man at CCTV – the one that really matters – so it was back to the drawing board. Eventually we arrived at a look inspired by the vibrancy of Pointilist painting. We used triangles as the base particle, in keeping with the theme for London 2012, a city hosting the Olympics for the third time. The confetti look was designed to create a celebratory, festival atmosphere.
PROCESS
Most of the foreground characters, were generated by match moving real footage in Cinema 4D and then camera projecting it back onto the 3D models. This gave us the freedom to move the camera exactly how we wanted to. The rest were animated and then wrapped in their texture. Every 3D character was then converted into different layers of particles, according to color or body parts, to be comped later. The background characters were 2D, roto-scoped from real footage, with the particles generated in After Effects. We spent a considerable amount of time working on the final grade with Time Based Arts, to achieve the impressionistic look.