House of Holland: Autumn / Winter 14 Bags
"Henry Holland approached me to work with them on producing a series of innovative adverts to promote their Autumn/Winter 2014 bags on Facebook and Instagram. He proposed the idea of using a naked male model, and we just ran with it.
We spent a day in the studio with a huge number of bags, and played around with lots of small ideas.
We also shot a second season on the same day that got even more inventive and crazy that will be launching in December '14 / January '15."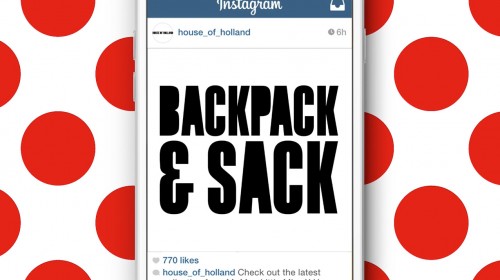 House Of Holland: AW14 Bags
House Of Holland: AW14