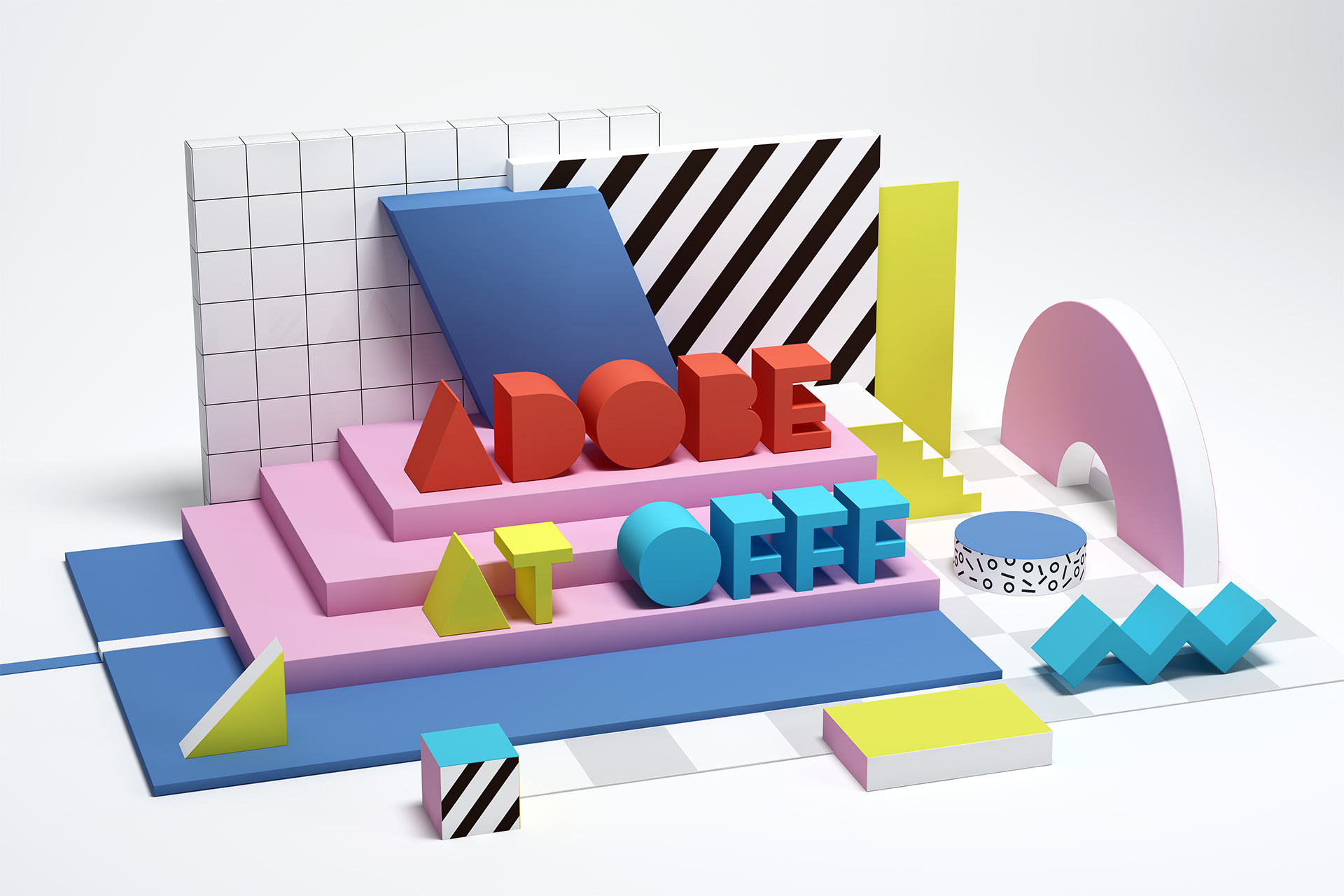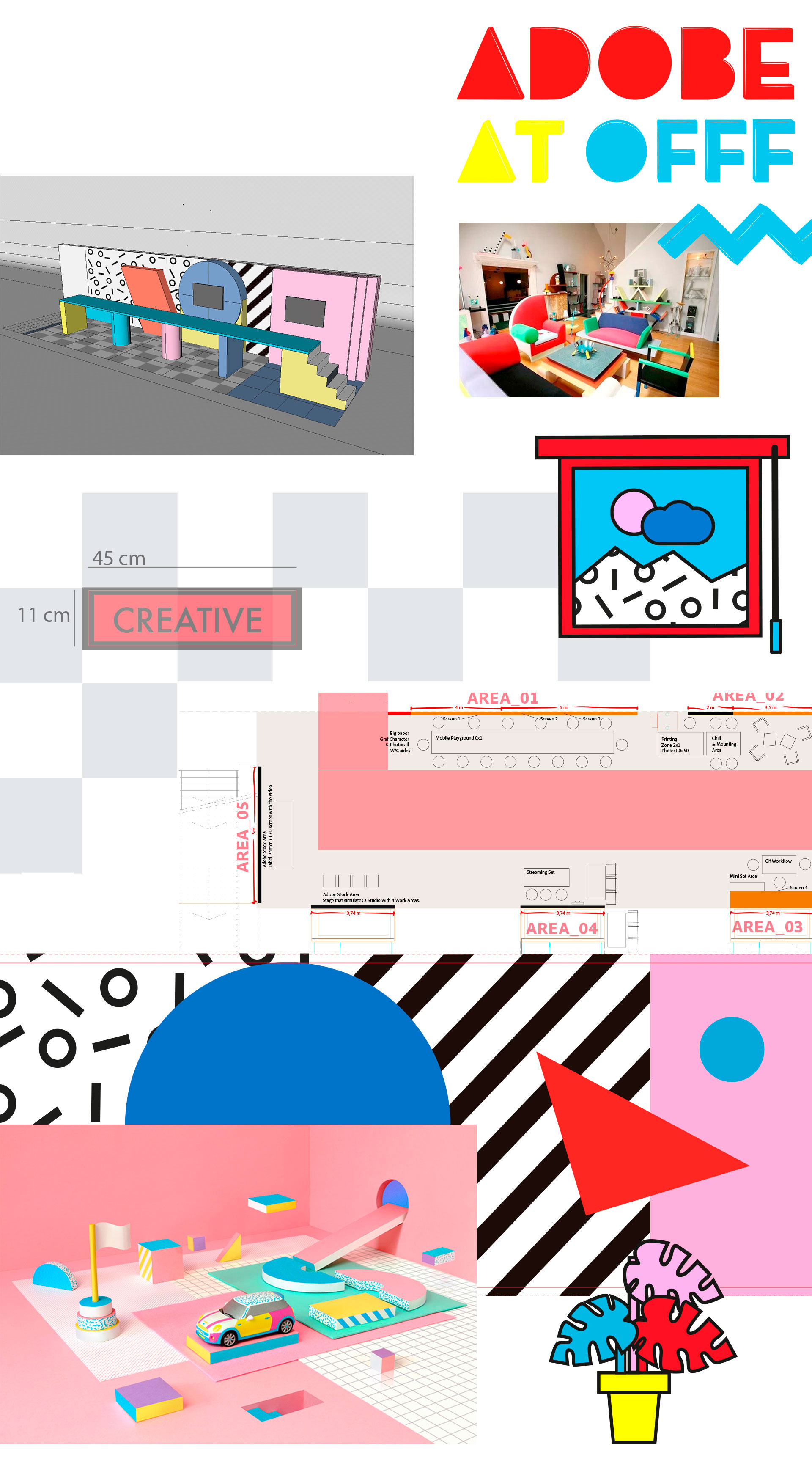 Adobe at OFFF 2017 branding imagery, I was reach to design the visual Imagery campaign for Adobe at OFFF 2017 creative festival in Barcelona at Museo del Disseny. OFFF festival has become one of the most popular creative and design event across Europe, with more than 4000 assistants for all over the world.
The main task was to develop a bold visual imagery to be used for the campaign on different applications as well as design the stands for Adobe at the festival, two main different areas where the participants to the event could explore new senses with Adobe, becoming their experience at the festival unique and memorable.
CONCEPTS, SKECTHES & MOODBOARDS
The goal was to create a creative and inspiring imagery, having in mind that all the areas should be different and varied but feel as part of a single piece all together, following the imagery from the main key visual we develop. The references we use for the style and art direction was a colorful, tactile, bold graphic kind of memphis style.
The main stand at the entrance hall, Adobe Experience Lounge, was divided in 5 different areas, where people could get inspired and create their own alter ego on a paper toy using Adobe creative cloud applications, print it, cut it, built it, capture it at the sets designs for the ocassion and share it. Also they could keep hovering art directors designing their own label for Moritz beer, print it and take it home with them.
The area on the lower floor was part of the workshop area, where people could take part on different workshops, keynotes and sessions hosted by Adobe with creatives and experts from around the world.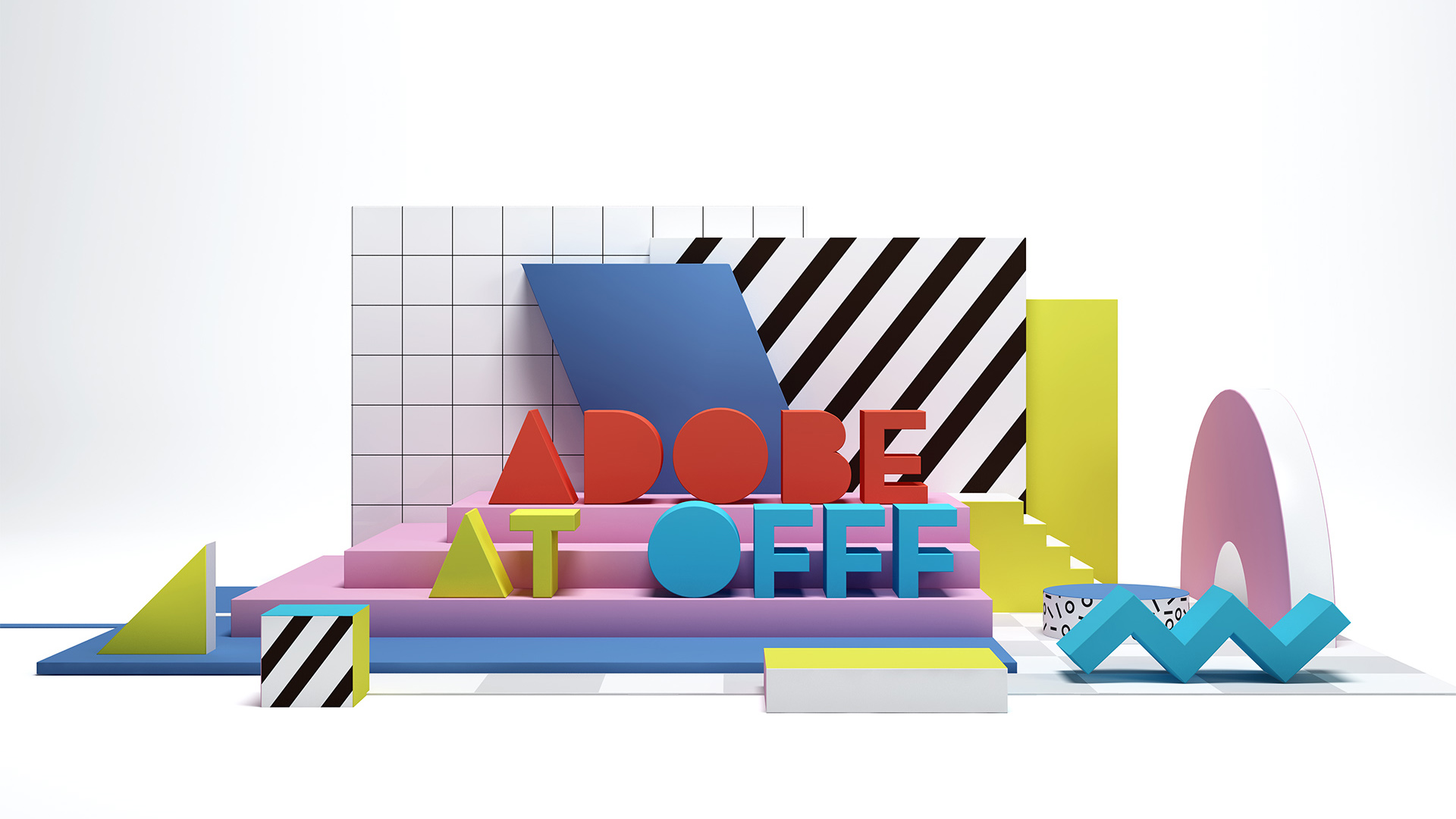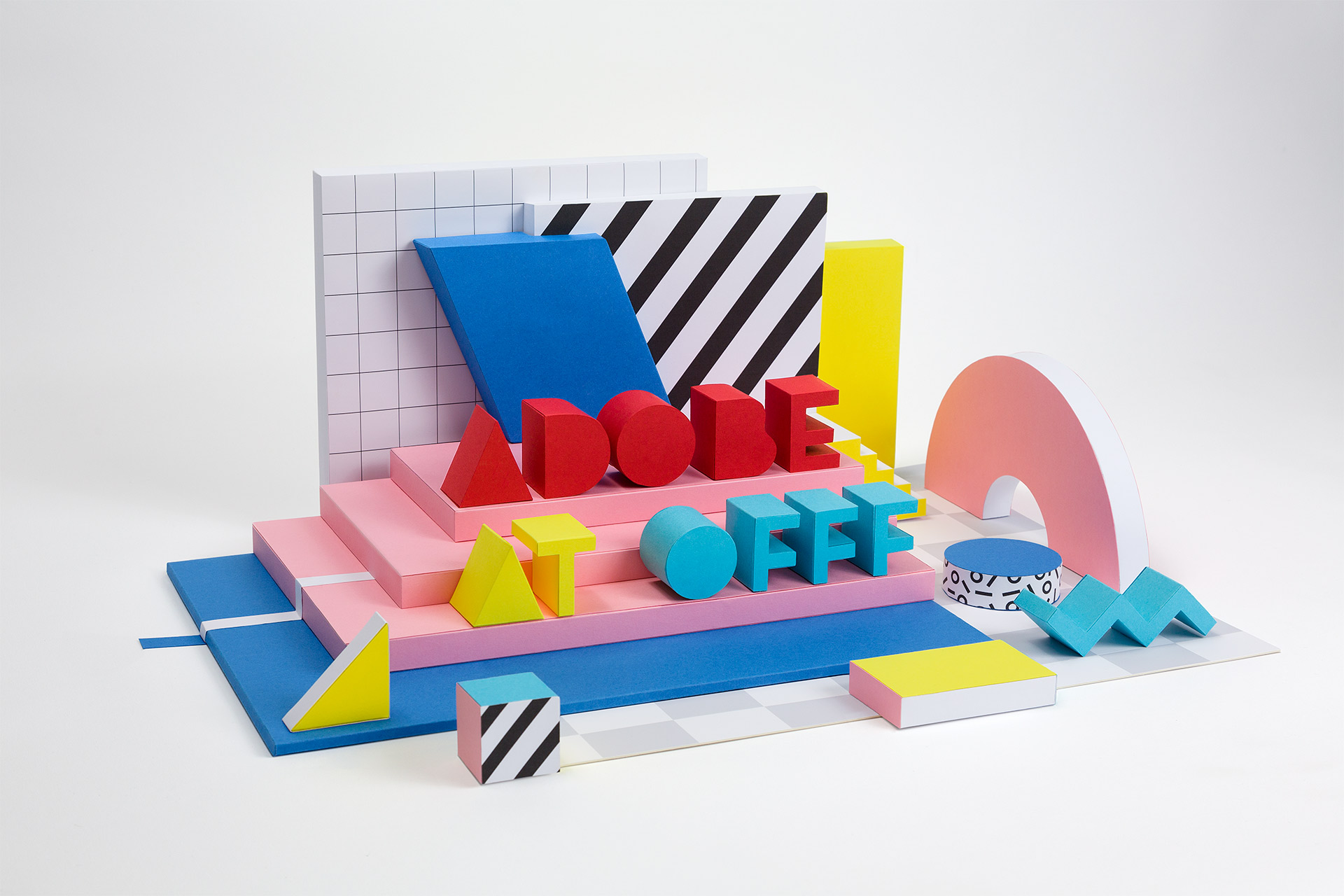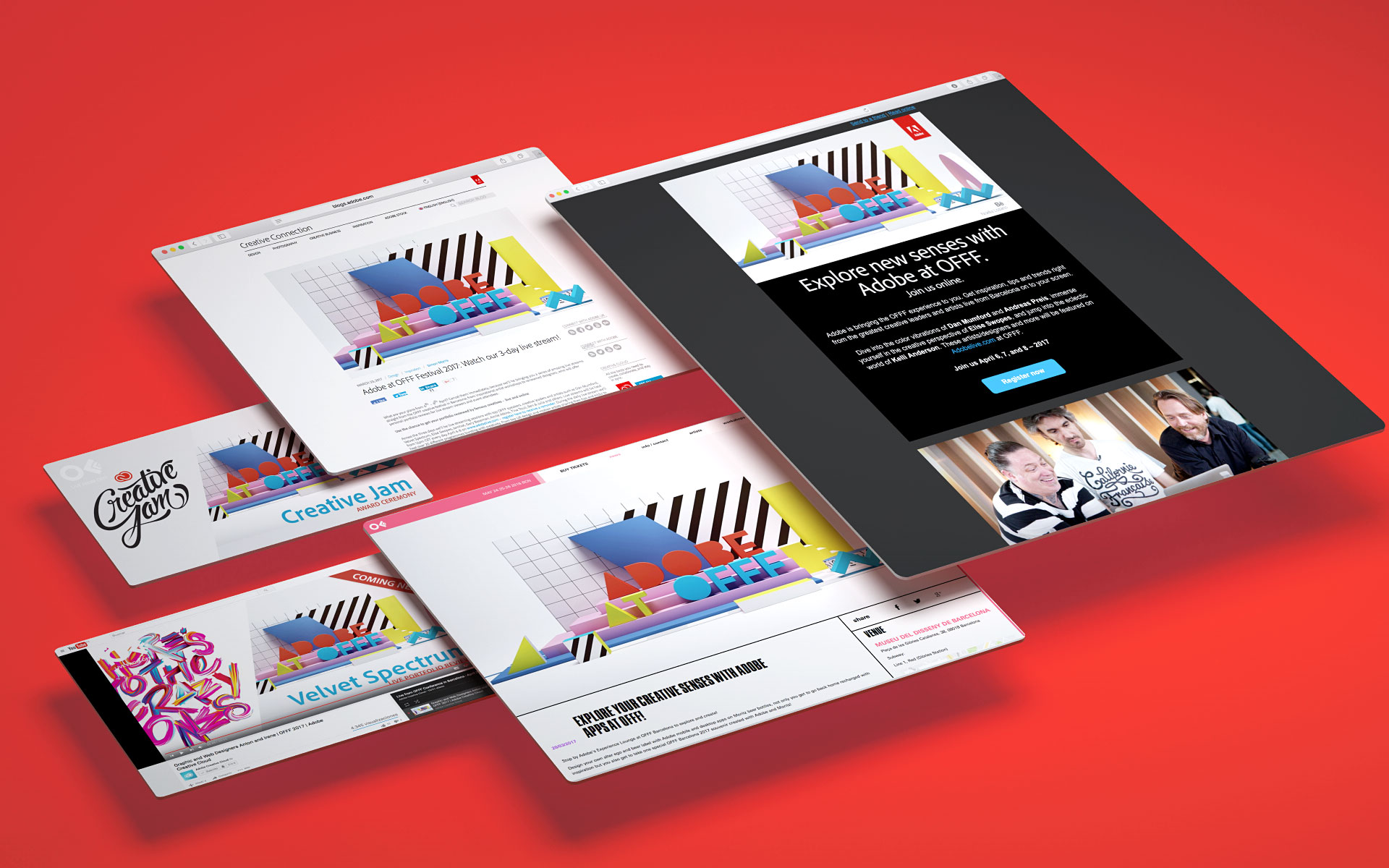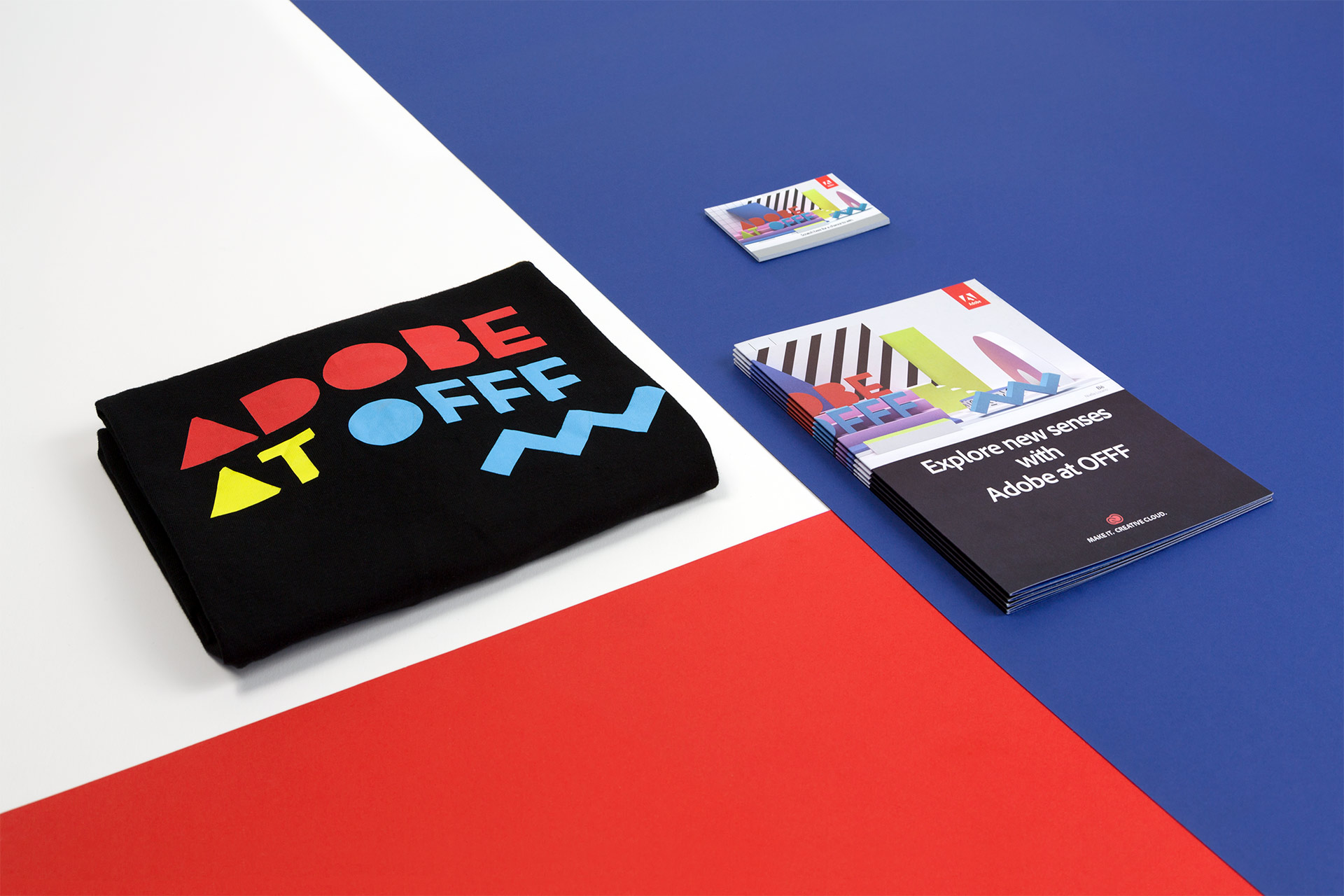 ADOBE STANDS DESIGN ON 3D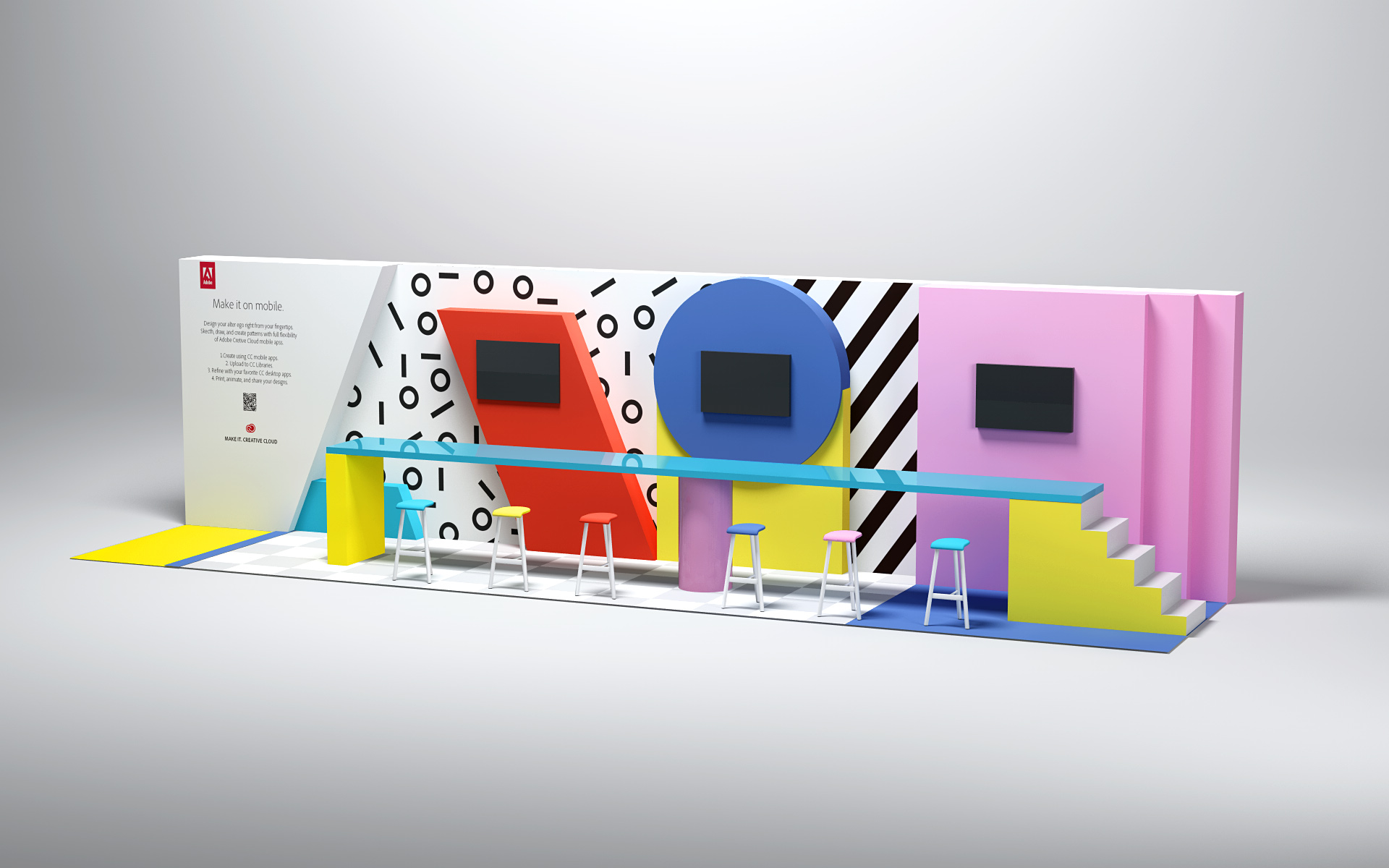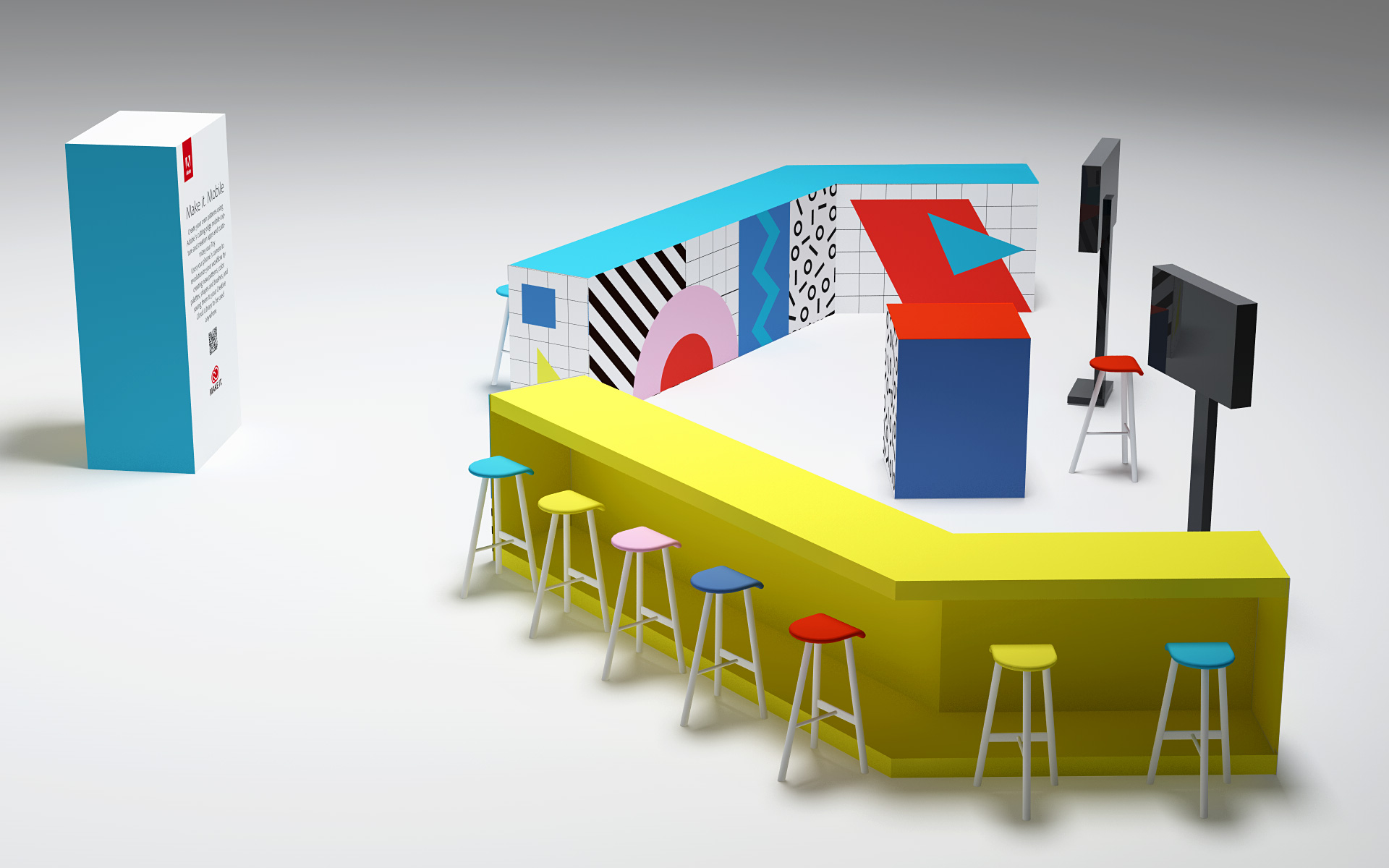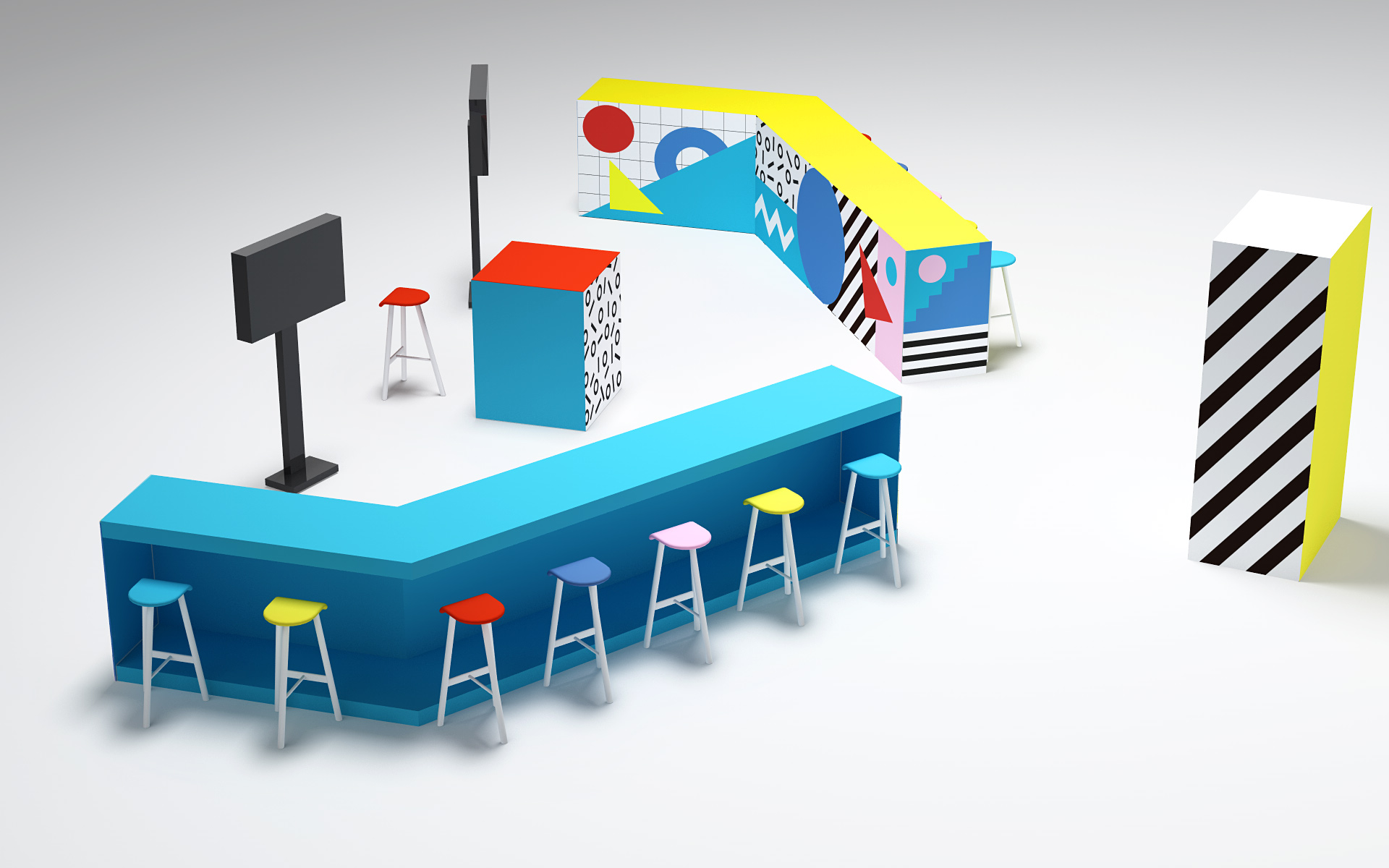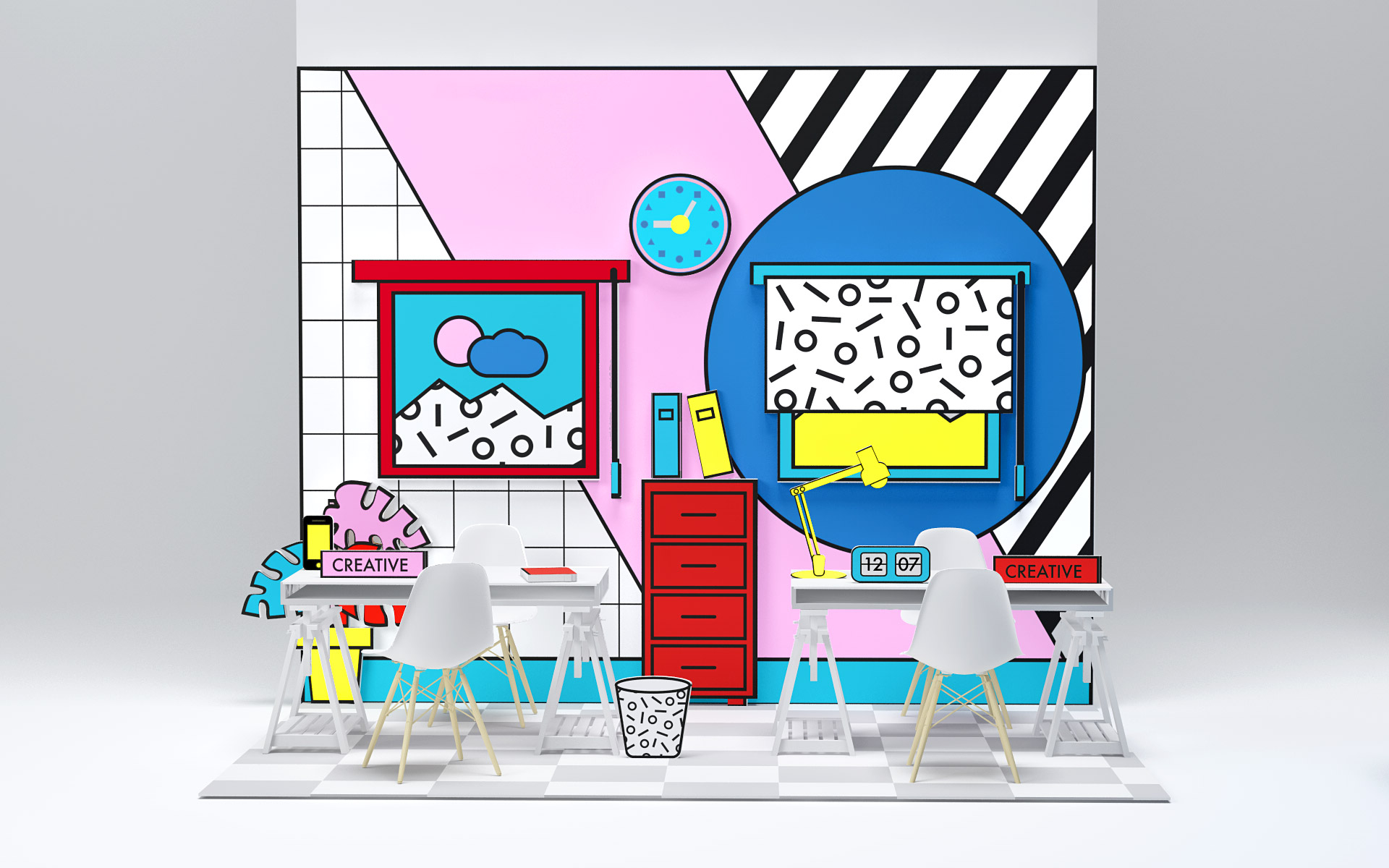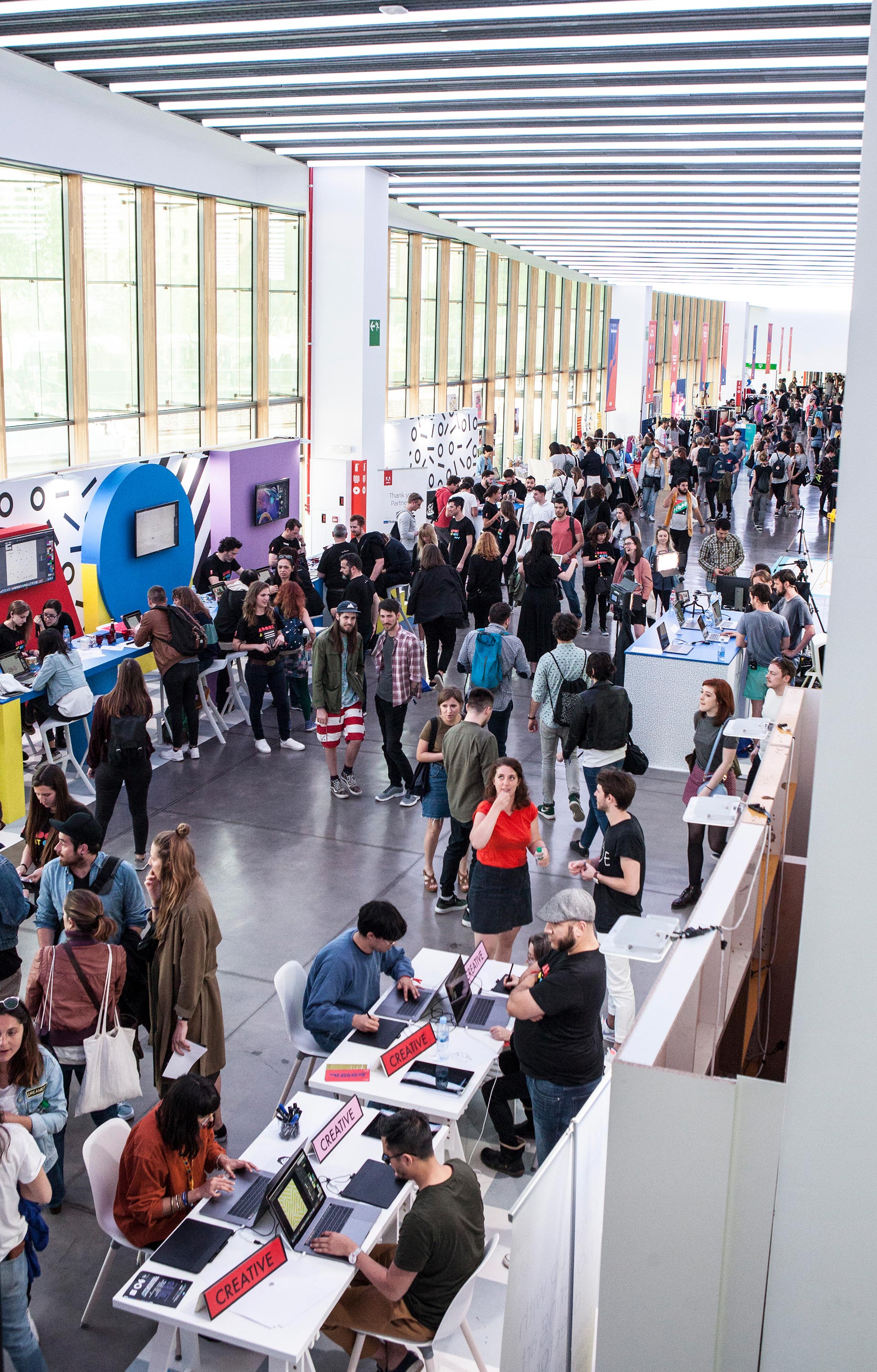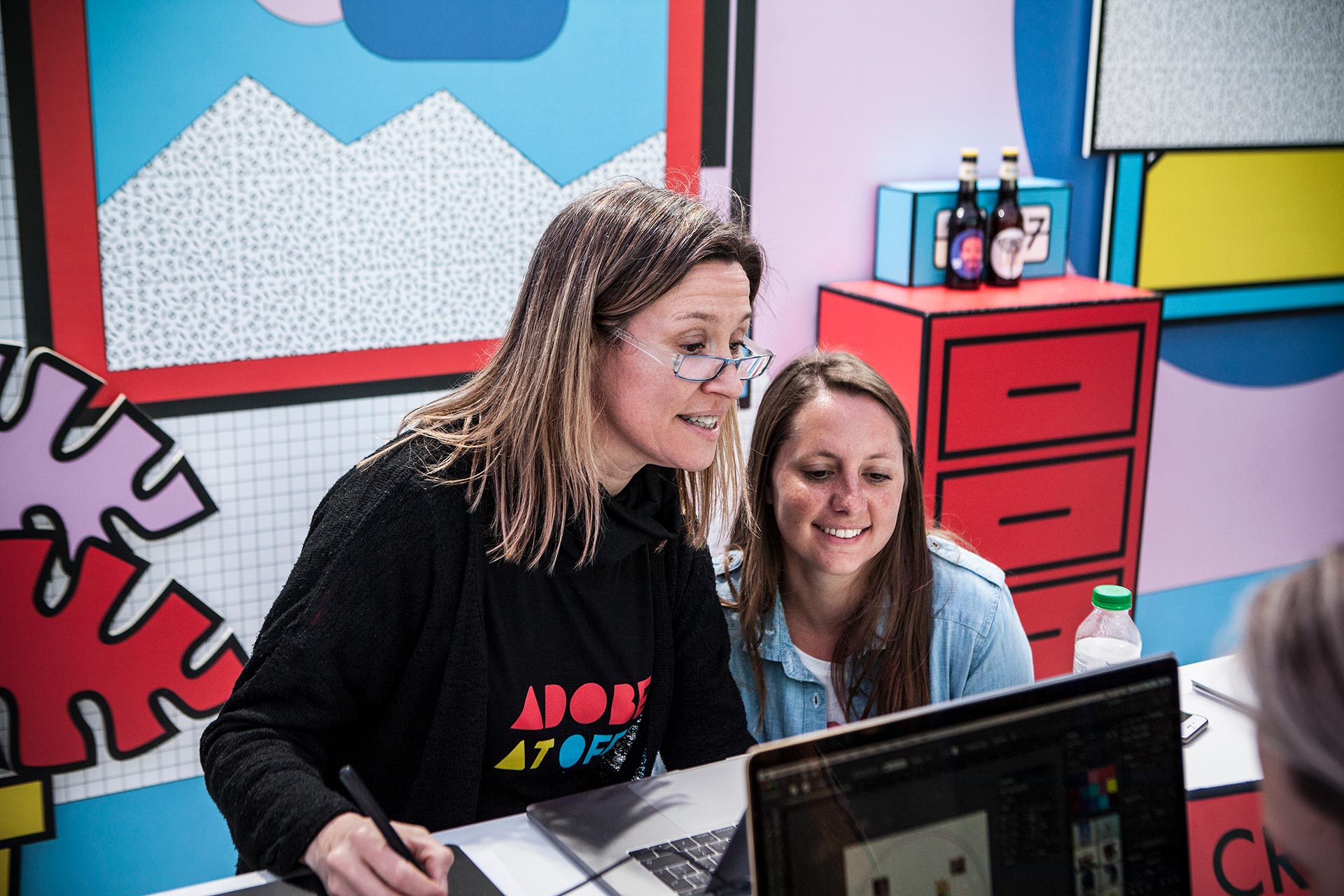 ADOBE AT OFFF 2017 STANDS